Spec House vs. Custom House: Definitions, Pros, and Cons
If you've heard the terms custom house and spec house, but weren't sure what they mean or the differences between the two, you've come to the right place! We'll walk through exactly what they mean and the advantages of each so you can determine which is the most suitable option for your home build.
Real estate lingo and industry jargon can be confusing when doing research on the housing market. The terms custom house and spec house are a good example. You may have seen these terms in your research but don't fully understand what they mean or the differences and advantages of each model.
You know you want to build a home, but what type of home build will best meet your needs, provide the best return, and help make your dream home a reality?
You've got questions, and we've got answers. We'll walk through the definitions of model home and spec home, and outline the value each option provides so you can determine the best next steps and start seeking contractors.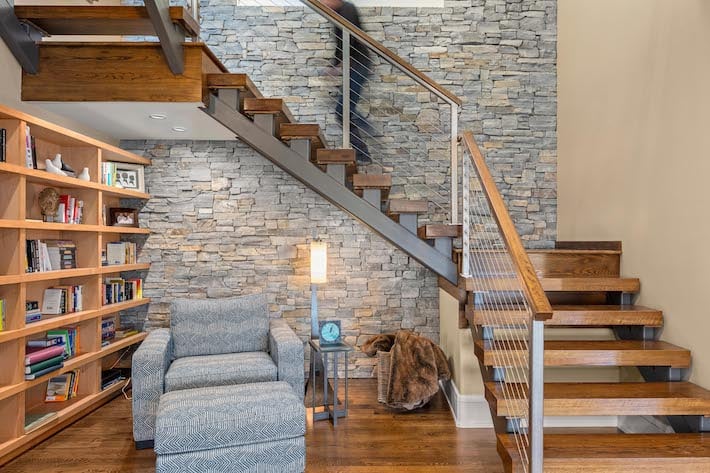 What Are the Differences Between Custom and Spec Homes?
Custom homes are houses that are built from scratch according to your specific specifications, while spec homes are typically built to use as models so that a builder can showcase their work.
What is a custom home?
Working with an architect and contractor, custom homes often begin with a basic floor plan that can be modified to meet the wants and needs of the buyer. As the name indicates, the entirety of the custom home can be custom designed to reflect the distinct preferences of the buyer. No home will ever be identical to a custom home.
What is a spec home?
A spec home is an abbreviation for a home built on speculation by builders who build these homes as an opportunity to show prospective buyers their work. Spec homes are constructed with no specific buyer involved, unlike a custom home. Spec homes that are used as models will often feature premium upgrades and décor, while others are simply built ahead of time because there seems to be demand.

Custom Homes: Pros and Cons
Unsure if a custom home is the best option for you? Let's explore three criteria: affordability, availability and quality.
Affordability
Depending on the market conditions and location, a custom home can be an expensive option. Though prices will vary based on the level of features, customization, and the type of materials used in construction.
Often, custom homes have more square footage than a standard home, which also contributes to the cost. Ensuring you have a clear and realistic understanding of the budget prior to building a custom home will help manage cost expectations and ensure the build stays on budgetary track.
Availability
Because it is built to specific plans, a custom home from scratch will require waiting for design and construction.
Quality
Custom homes are known for their exceptional quality based on a design that is often exclusive to the house with materials and special touches chosen by the buyer that ensure the custom home has a personalized style and look that provide a lasting impression.
Read more: Luxury Home Features and Design: Essentials and Inspirations for 2022

Spec Homes: Pros and Cons
Is a spec home the best option for you? Let's again assess affordability, availability and quality.
Affordability
Depending on the market conditions and location, a spec home is typically more expensive than standard home options due to higher quality materials and features, and is often similar in cost to a custom home. At times it's possible to get a great deal on this kind of home if the builder is sitting on too much inventory.
Availability
Spec homes are available faster than custom homes because they're already fully complete or under construction. By starting the homes before they're purchased and anticipating demand, buyers can come in later during the construction process and implement the finishing touches to personalize their space on a faster timeframe than a custom build.
Quality
Spec homes can be higher quality than a standard home due to upgrades in materials and design. If the spec home is complete, the buyer has limited opportunity to determine upgrades. However, if the spec home is still under construction, the buyer potentially has more upgrade options.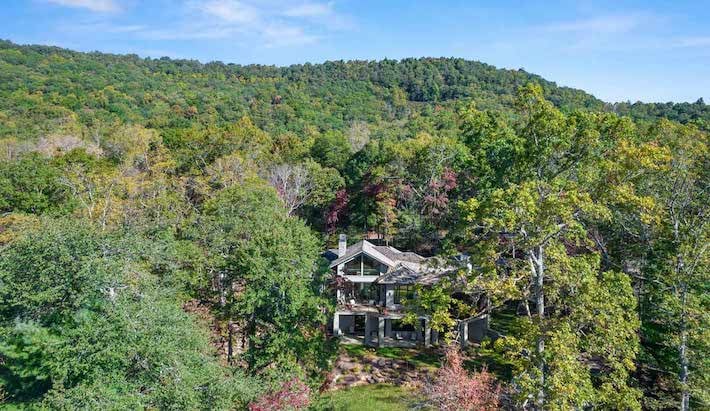 Which Is the Better Option for Building Your Luxury Home in North Carolina?
Affordability, availability, and quality are just a few of the top factors to consider when weighing a decision between a custom home and a spec home.
It is important to determine all the pros and cons, including which option best suits individual needs and wants. Often, professional advice can provide valuable, first-hand knowledge and insight to help facilitate the decision-making process.
The luxury real estate professionals at WC Realty can help buyers navigate the decision with in-depth insights and decades of industry experience.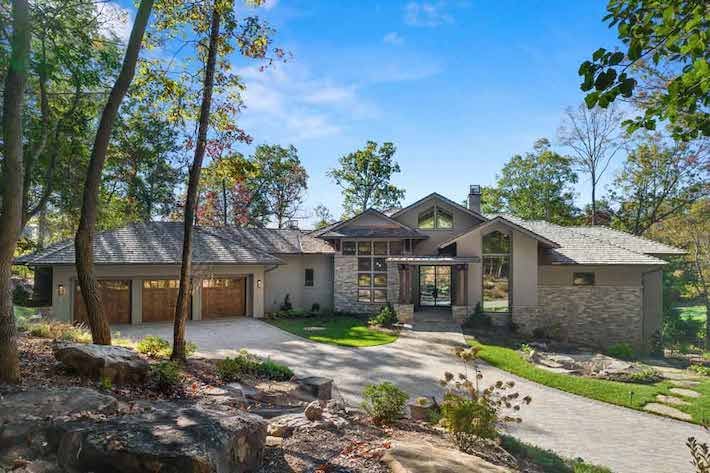 The Best of Both Worlds: the Custom WCR Luxury Spec Home Program
Walnut Cove Realty has pioneered the spec home market in luxury communities in Western North Carolina with the Walnut Cove Realty Luxury Spec Home program.
Our spec homes combines the speed and convenience of purchasing a home on spec with the freedom to personalize the features of your luxury home to make it yours.
Our trusted design partners work directly with you to see your vision come to life inside the home, from picking floors, paint, and cabinetry to making additional changes to ensure the home is customized to one's liking.
You can feel like you designed your home without having to spend 45 days closing on the lot and six months with a designer before building even starts. For a custom build, the design process can easily take a year or more.
Our process often delivers your luxury home between six and 12 months, depending on which stage of the build you enter the process.
In the end, you get what you want sooner: a personalized luxury home with all the modern amenities you need and want.
LEARN MORE ABOUT THE WALNUT COVE REALTY SPEC HOME PROGRAM >>